Angus WaterStone is Dragon Palm Circles master craftsman. He is a true alchemist when it comes to wood. He loves to take scrap wood that most would toss away and make something wonderful out of it.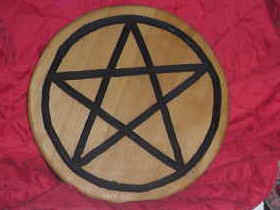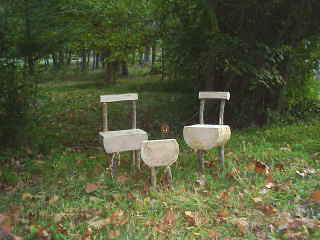 He made this for Amber Fall's Alter These are used by the coven when setting outside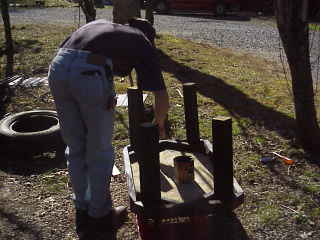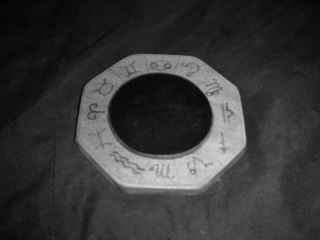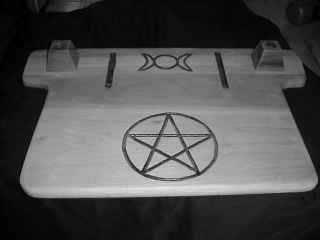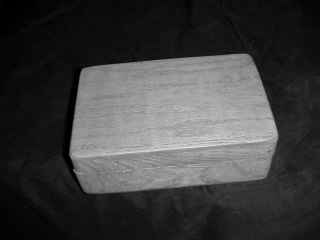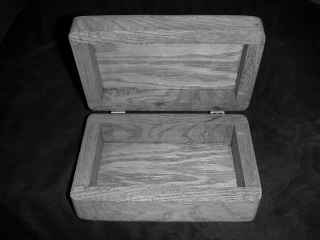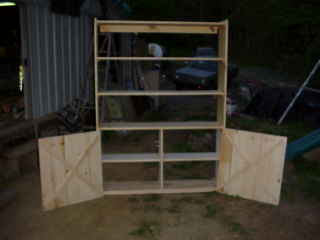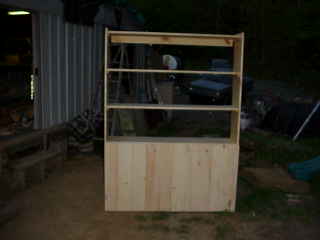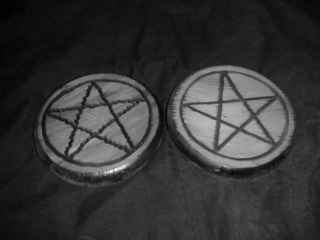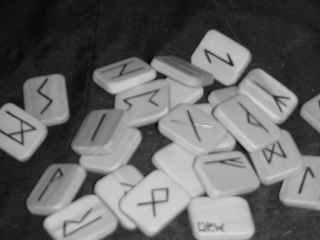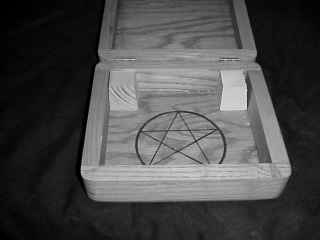 In the above pictures you can see Angus working on Lady Sky's and Dreamweaver's proch and table and many of the other things he had made both mudane and for the craft. The scrying mirror he makes as both a kit and a finished product. The kit is used in our Wicca 101 class. The alter can be custom made for the person using it. The boxes he will woodburn in a design fitting for its use or the person it's for. The entertaiment unit are an example of his mundane work. Alter tiles made of wood and wood runes are all part of what he can do. The portable alter is one of his most popular creations - it's great for the Witch on the go - supplies can be inside when not in use.