Welcome to our online Wicca 101 class. Before we even get started let me say that NO Online class can make up for a live one. We have been requested to have an online class and this is it. To try and make it the best we can we have added both a YahooGroup and a Facebook group to help with this. To get to them just use the menu above. When it says in the class outline to use the forum - use the Facebook group.
To get the most out of this class you will need to join both groups. We even have members of our live classes on the Facebook group. Combined these will give us our class room. Your questions can be answered by the moderators, who are the teachers of the class and by others in the class can also give their views. Remember the only stupid question is the unasked one.
The Facebook group will be used for classroom discussion . No matter how old the thread may be on a discussion - jump in and we will get it going again.
You will need four books for this class. If you can not find them locally they can be purchased from the Dragon Palm Pagan Shop powered by Amazon.com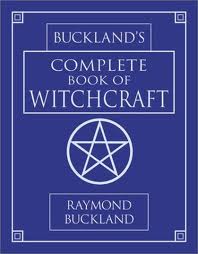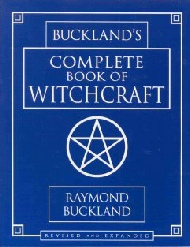 Buckland's Complete Book of Witchcraft by Raymond Buckland. (CBW) or the Second edition (CBW SE). If you buy new you will get the second edition, but if you already have it or buy used it could be the first edition. The information is the same in both, but the second edition has more pictures and set up a little different including an index which was badly needed.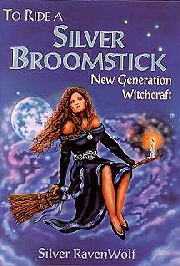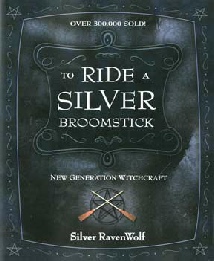 To Ride A Silver Broomstick by Silver RavenWolf (RSB) or the second edition. (RSB SE) Again new will be the second edition and used could be the first. Un like CBW the covers are far from looking the same. The second edition is much bigger than the first.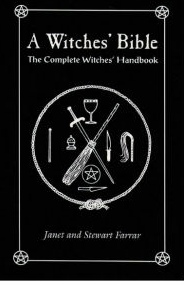 A Witches Bible by Janet and Stewart Farrar. This is made up of two books The Witches' Way (WBP1) and Eight Sabbats for Witches (WBP2). It is cheaper to get it in this format as the others are only in Hardback and A Witches Bible is soft back and cost about the same as one of the hardbacks. There several covers out there and there are several Witches Bibles by others so make sure it's by the Farrar's.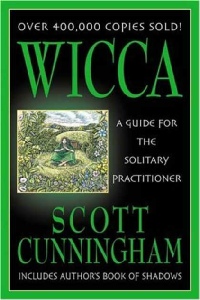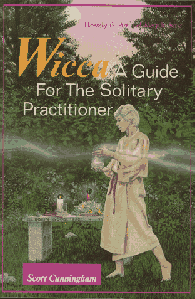 Wicca: A Guide for the Solitary Practitioner by Scott Cunningham. (WSP) There are also a few more covers, but the books are the same.
In the menu above click on class outline and you will find a PDF giving what is happening each week, reading assignments and what is due. We used the PDF format to make it easier to download to your computer or to print it out.
Here are a few questions and answers you may have about the course - any other questions send to the YahooGroup or to dreamweaver@dragonpalmcircle.org
1. How long does it take to take this course?
It should take a year and a day - now you can whiz right through it in a very short period of time, but that would mean you are just reading the assignments. You need to study them, ask questions, and do things they ask you to do.
2. What do I get out of the course?
Knowledge - and if you did everything and understand it, at the end you can consider yourself a first degree Witch.
3. Is this course just as good as having a "live" teacher?
NO - on a course like this you have no one to show you how to do things. Some people need to be shown, others can catch on form just being told how to do something. There are also things that can not be written down, as they must be felt. We have added the Yahoo Group and Facebook Group to help make this as close to "Live" as we can. But you must work and be part of the discussions, ask questions - be part of the class not just an on looker. An on looker will get very little from this class.
4. If I join a Coven will they accept me as a first degree Witch?
It would be up to the Coven - some will only accept a degree that they or another Coven in their tradition has given. Others will test you, to see what you know. And still others will take your word.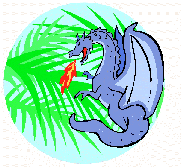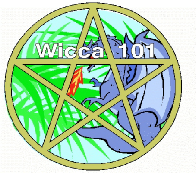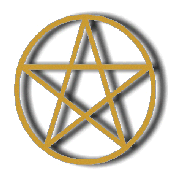 If you started this class before this last update, don't worry, the classes are still in the same order as they were when you started, you need not start over or even go back. Some of the pages may contain more than when you started, but they cover the same topics. You may want to download some of the new PDF files, many of which were on the site as HTML before the update. The PDF format will make it easier to download to your computer or to print. Work was started on the new look of the site January 2012 and in March 2014 we have changed the appearance of some of the page and added the new menu replacing the graphic buttons.
Copyright © 2000, 2005, 2006, 2007, 2012, 2014 Dragon Palm Circle, Sevierville, TN